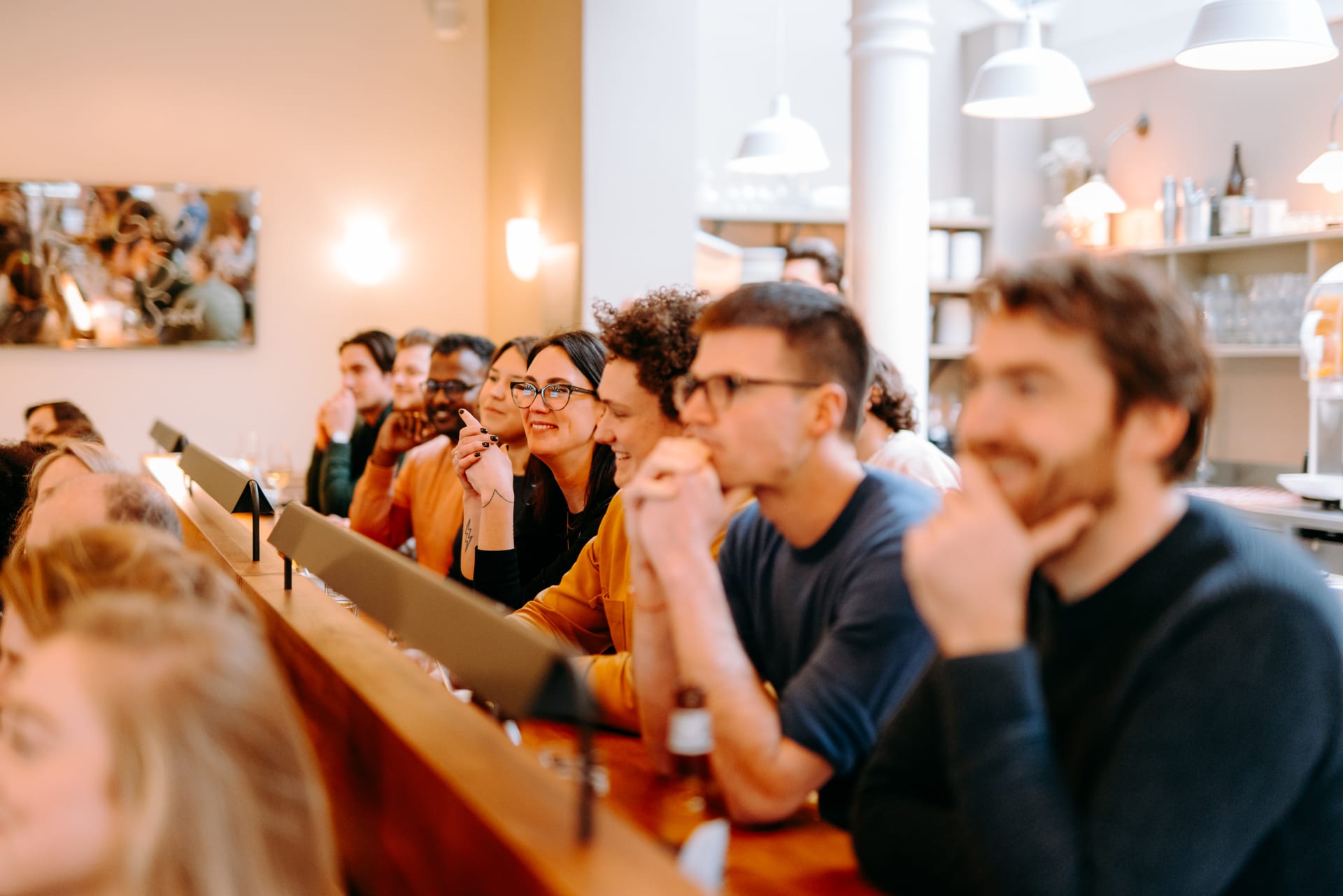 Business Development Manager [Dutch]
Amsterdam

,

Noord-Holland

,

Netherlands

Sales
Job description
Driven by a love of good food, design, and tech, we've built a restaurant platform that challenges the status quo. We've established ourselves as fierce competitors in the Netherlands, Belgium, Germany, Austria, and the Nordics, and we'll solidify and grow our presence as Europe's most innovative restaurant growth platform in the years ahead.


Your Opportunity
Creating personal connections with local restaurateurs is key to our success. This role requires you to activate your networking skills and convince local restaurateurs to try our solution. You need a high dose of energy and determination to succeed. This is a new business role, growing our client base in the FlaNL Region. You will join our existing HQ and local teams, working closely with our Customer Success Managers in the FlaNL Team.
We're looking for a Native Dutch speaker with a solid track record in Sales/Business Development. 
What you'll be doing

You'll build a thriving sales pipeline and be responsible for the growth of Formitable in the FlaNL Region.

You'll execute and create the sales priorities and activities for the region, including direct prospecting and communicating needs to marketing.

You'll maintain a good idea of what is happening in the market and adapt your approach to the ever-evolving restaurant industry.

You'll research and strategize ways to gain ground over our competition. Our strategy is to showcase the benefits of our solution to restaurateurs and encourage them to use a system that allows them to build their online brand to grow loyal, returning fans.
Job requirements
You take a strategic approach to sales, where you correctly prioritize and are efficient with your work

You are comfortable challenging people's way of thinking, and enjoy debating and sparring with colleagues and clients

You have extensive sales skills with a proven track record of business development success

You have a high dose of energy and strong commercial skills

You have an entrepreneurial mindset and believe in creating opportunities with hospitality groups and key players

You have a motivated attitude with a strong desire to learn, grow and succeed

You are a native Dutch speaker
What we offer
A bright office in Amsterdam's Jordaan district, with a sun-drenched roof terrace and our own bar & restaurant

Daily restaurant-worthy lunches from our in house chef Roel Paping

30 vacation days and 25 days working abroad

20 unpaid leave days

A hybrid work environment

All the tools you need to be a high performer plus a €3000 annual training budget

An annual restaurant budget and monthly well-being budget

A free food tattoo of your choice

A Swapfiets to bike around Amsterdam or commuting allowance
And more, check out all Formitable's Perks & Benefits in the top menu!
Formitable and your future team
We're a diverse bunch bonded by our love of good food, innovative tech, and great design. We are creative thinkers who strive to constantly challenge the status quo in the restaurant industry. Together we push toward a brighter future for the restaurant industry.
This role sits within our FlaNL team and is led by our Head of Sales, Chris van de Graaf. 
Our Products
Formitable:
Our B2B product allows restaurants to build their online brand, gain loyal fans, and manage their guest experience. You'll recognise our widget, which sits on the restaurants' websites. Check it out in action at De Kas and Choux.
Table:
The Table app helps you find a reservation at the top restaurants in your city. That last-minute table at the new spot you've been eyeing? It's yours. Make and manage your booking all in one spot — and share dinner details with your friends.
Zenchef X Formitable 
In January 2023 we announced the joining of forces with Zenchef, our biggest to-date competitor in France. Over the following years, we aspire, together, under one group, to grow to 35.000 restaurants and become Europe's biggest, most innovative, and most loved restaurant growth platform.