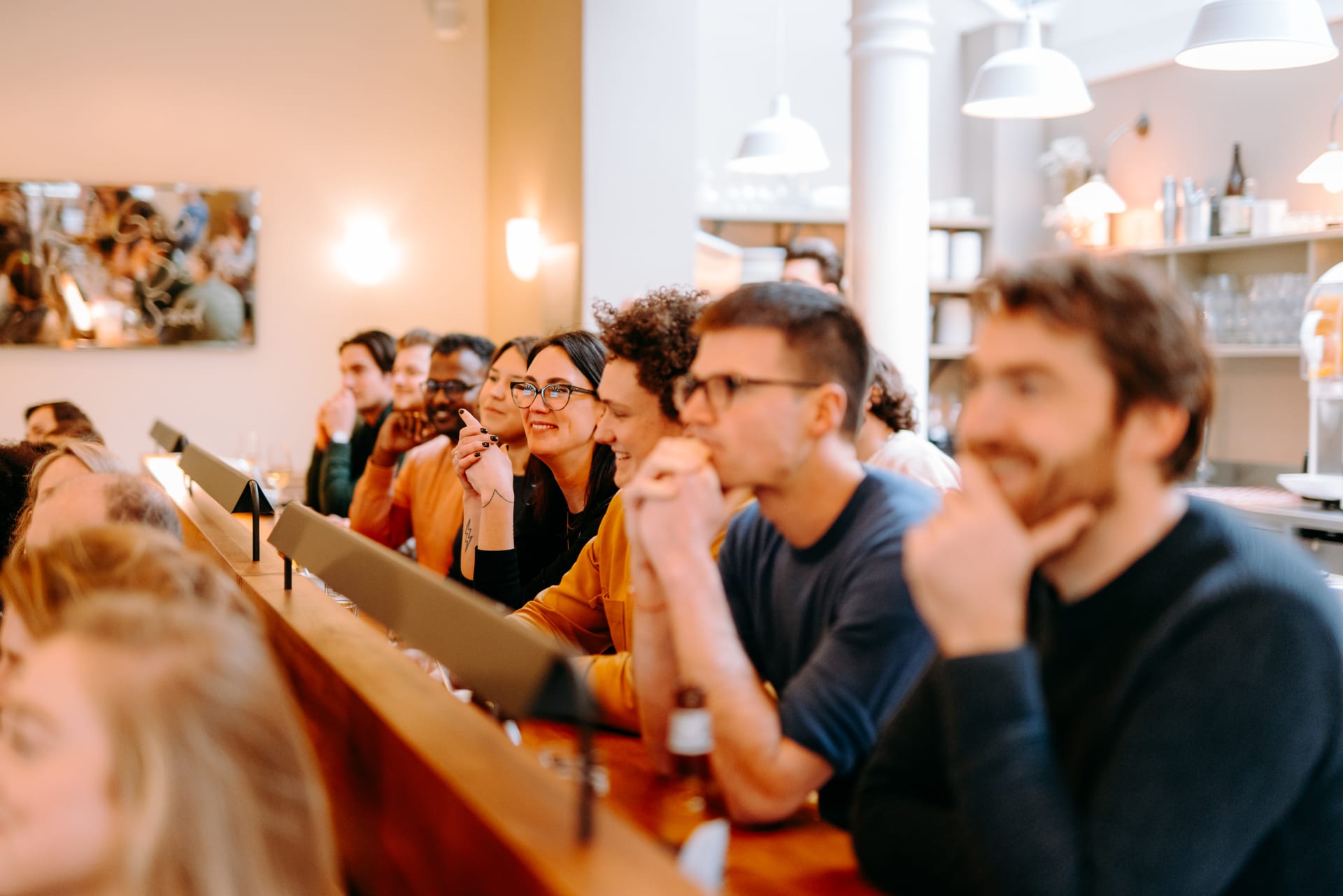 Onboarding Specialist
Amsterdam

,

Noord-Holland

,

Netherlands

Customer Success
Job description
Driven by a love of good food, design, and tech, we've built a restaurant platform that challenges the status quo. We've established ourselves as fierce competitors in the Netherlands, Belgium, Germany, Austria, and the Nordics, and we'll solidify and grow our presence as Europe's most innovative restaurant growth platform in the years ahead.
Your Opportunity
While our Business Developers create an awesome first impression of Formitable, the magic happens when our Onboarding Specialists step in. The goal is to ensure that restaurants enjoy a seamless and efficient onboarding experience, which is key to our client's success with Formitable's solutions.
As an Onboarding Specialist you help restaurants get the most out of Formitable by proactively providing them with advice and support on how to use Formitable's available solutions.
You will join our existing HQ and local teams to solidify our DACH region growth, working closely with our Business Development Managers (based across Germany) to form the DACH Team.
We're looking for a native German speaker with a proven track record in a Customer Success Role.
What you'll be doing
Drive customer onboarding by providing guidance and support to restaurants using Formitable.
Collaborate with the Sales team to smoothly transition deals and ensure a positive onboarding experience for new clients.
Offer advice, recommendations, and reports to restaurants on how to optimize their use of Formitable's solutions.
Work closely with marketing, sales, product, and support teams to address customer needs and deliver exceptional service.
Ensure a service-oriented approach while being assertive and proactive in resolving new customer's challenges.
Collaborate with the Business Development Managers to solidify our growth in the DACH region.
Job requirements
You have a high dose of energy and strong commercial skills.
You have a motivated attitude with a strong desire to learn, grow and succeed.
Proven track record in an Onboarding, Support or Customer Success role, preferably within the hospitality industry.
Strong affinity for both hospitality and working in a multilingual team environment.
Service-oriented mindset with the ability to provide exceptional customer service.
Strong problem-solving skills and ability to adapt in a fast-paced, dynamic startup environment.
Excellent organizational skills and attention to detail.
Fluent/native German speaker with excellent verbal and written communication skills.
What we offer
A bright office in Amsterdam's Jordaan district, with a sun-drenched roof terrace and our own bar & restaurant
Daily restaurant-worthy lunches from our in house chef Roel Paping
30 vacation days and 25 days working abroad
20 unpaid leave days
Pension Plan
A hybrid work environment
All the tools you need to be a high performer plus a €3000 annual training budget
An annual restaurant budget and monthly well-being budget
A free food tattoo of your choice
A Swapfiets to bike around Amsterdam or commuting allowance
And more, check out all Formitable's Perks & Benefits in the top menu!
Our Products
Formitable:
Our B2B product allows restaurants to build their online brand, gain loyal fans, and manage their guest experience. You'll recognise our widget, which sits on the restaurants' websites. Check it out in action at De Kas and Choux.
Table:
The Table app helps you find a reservation at the top restaurants in your city. That last-minute table at the new spot you've been eyeing? It's yours. Make and manage your booking all in one spot — and share dinner details with your friends.
Formitable and your future team
We're a diverse bunch bonded by our love of good food, innovative tech, and great design. We are creative thinkers who strive to constantly challenge the status quo in the restaurant industry. Together we push toward a brighter future for the restaurant industry.
This role sits within our DACH team and is led by our Regional Sales Manager for DACH, Lion Ziper.
Zenchef X Formitable

In January 2023 we announced the joining of forces with Zenchef, our biggest to-date competitor in France. Over the following years, we aspire, together, under one group, to grow to 35.000 restaurants and become Europe's biggest, most innovative, and most loved restaurant growth platform.
We are an equal opportunity company and we are committed to building a diverse team that feels welcome in our workplace. We do not discriminate on the basis of race, colour, national origin, sexual orientation, gender, age, mental or physical ability, or any which way you represent yourself. We strongly believe diversity makes for a more successful company.