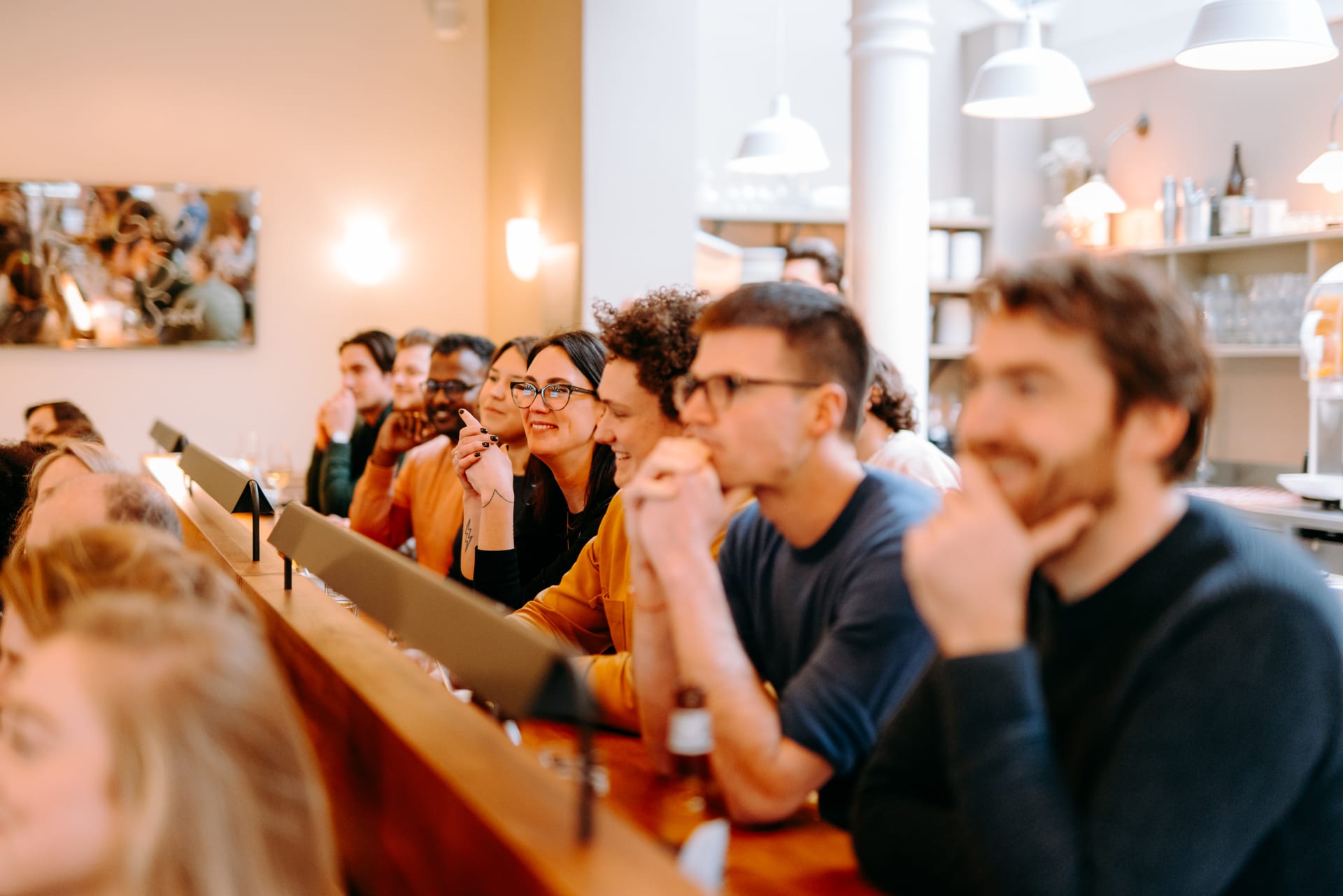 Senior Frontend Developer
Remote

Paris

,

Île-de-France

,

France

Engineering
Job description
You would be the essential ingredient that completes our recipe. As a Senior Front-End Engineer, your contribution will add a unique touch to our global mix. You will be part of the CRM Team, which is just getting off the ground, with the aim of bringing advanced customization to the consumer's restaurant experience.


Day-to-day
You craft and whip up applications in React, just like a skilled chef.
You play a key role in continuously enhancing the methods and tools used, adding the perfect seasoning to our development process.
You champion and promote methods that ensure the highest code quality, think testing, TDD (Test-Driven Development), and even a dash of pair programming.
You're an active participant in agile ceremonies, savoring sprint reviews and daily meetings as essential ingredients in our project's success.
You're always on the lookout for technological innovations, new tools, and methodologies, staying up-to-date on the latest trends.
You're also responsible for the upkeep of production systems, ensuring they're as well-maintained.
Job requirements
You are located in France, Netherlands, Portugal or Spain.
You have a Master's degree in Engineering School.
You have a minimum of 5 years of experience in software development.
You have extensive experience in JS/Typescript + React, CSS, Git & Unix
You are fluent in English.
You are skilled in collaborating with both technical and commercial colleagues.
You have a passion for simplifying people's lives.
You are confident in your abilities, but also eager to learn and grow.
You take responsibility for delivering reliable, fast, and visually appealing products.
Nice to have
You worked in a B2B / SaaS environment
You know PHP, Laravel, and Docker
Taste the process:
Step 1: Meet & Greet with the Talent Acquisition Manager
Step 2: Meet & Greet with the VP Engineering
Step 3: Case Study with the VP Engineering & the Lead Front-End Developer
Step 4: Cultural Fit Meeting with 2 members of the Tech & Product team
Step 5: Meet & Greet with the CTO
We are an equal opportunity company and we are committed to building a diverse team that feels welcome in our workplace. We do not discriminate on the basis of race, colour, national origin, sexual orientation, gender, age, mental or physical ability, or any way you represent yourself. We strongly believe diversity makes for a more successful company.