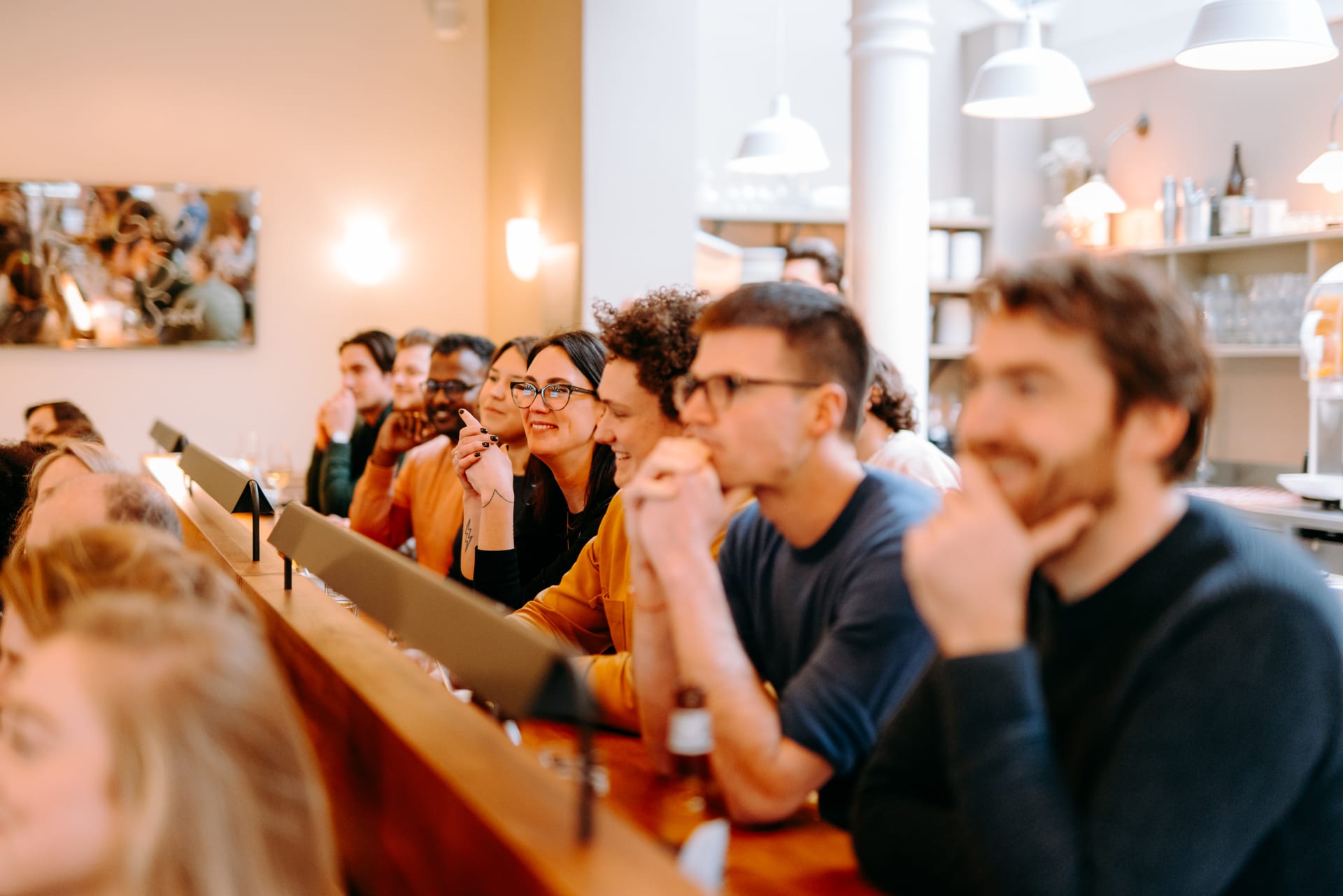 Senior Director of Accounting
Remote

Amsterdam

,

Noord-Holland

,

Netherlands

Finance
Job description
In January 2023, Formitable and Zenchef came together to form Europe's leading force in restaurant technology. This merger marks a pivotal moment in our journey as we set out to dominate the European market. At the heart of our mission lies an unwavering dedication to our valued customers, some of whom are among Europe's finest restaurateurs.
As a Senior Director of Accounting, you step into a crucial role within this transformative period. Your expertise will be instrumental in ensuring smooth financial operations and accurate reporting. From evaluating account statements to managing discrepancies and forecasting expenses, your contributions will directly impact our financial stability and growth.
We're in search of a meticulous and forward-thinking professional, with a keen eye for detail and a passion for finance. You'll be an integral part of our team, working alongside colleagues to maintain financial integrity and drive our company forward.
Join us in this exciting chapter of our story, and be a driving force in our pursuit of excellence in the restaurant technology industry.
What you'll do: 
Evaluate account statements.
Conduct data analysis on financial transactions.
Generate reports on revenues, costs, and forecast all expenses.
Manage discrepancies on the company and clients' profiles, including bank reconciliations and processing of accounts receivables and payables.
Handle the release of updated, accurate financial information and statements.
Key Missions: 
Collaborate with third-parties and internal teams for month-end close, including expense review, management account production, and financial model integration.
Manage Accounts Payable by ensuring accurate general ledger, processing employee expenses, assessing cut-offs, and preparing supplier payment runs.
Handle Accounts Receivables, including managing precise ledgers, posting and allocating receipts, assisting with invoicing, monitoring overdue invoices, and ensuring timely collections.
Optimize cash flow across multiple bank accounts, monitor payment terms, and maintain weekly cash flow statements in Treasury.
Review and reconcile monthly VAT returns and other tax declarations in Tax.
Assist external auditors, address audit queries, and manage accountant-auditor relationships for timely financial document delivery during year-end close/auditing.
Continuously report and analyze cost variations (MoM, Ytd, budget, forecast) in Reporting Costs.
Prepare consolidated financial statements in Consolidation.
Assist in the implementation and ensure efficient daily usage of financial tools.
Manage relevant contracts and negotiate with suppliers.
Job requirements
10 years experience in startup accounting.
High-energy, detail-oriented with a passion for finance and high-growth companies.
Thrives in fast-paced, change-embracing environments.
University degree/Master in Finance or Accounting.
Experience in accounting firm and familiarity with Dutch & European Gaap & IFRS Gaap.
Strong analytical, quantitative, and research skills.
Proficient in Excel, Google Sheets, MS Office.
Fluent in English and Dutch.
Able to build cross-functional relationships and act as a business partner.
Skilled in people and project management.
Experienced in SAAS B2B operations.
Results-oriented with exceptional attention to detail.
Nice to haves:
Cultural sensitivity in working across geographies.
Familiarity with NetSuite, Salesforce, ERP implementations, M&A processes, and Merger integrations.
Previous experience in a scale-up.
Passion for Food & Tech.
Process: 
Step 1: Talent Acquisition call
Step 2: Meet with CFO
Step 3: Case Study with the VP Finance & CFO
Step 4: Leadership Interview with the Exec Team
We are an equal opportunity company and we are committed to building a diverse team that feels welcome in our workplace. We do not discriminate on the basis of race, colour, national origin, sexual orientation, gender, age, mental or physical ability, or any way you represent yourself. We strongly believe diversity makes for a more successful company.